Hostel life is the most eventful and energetic phase of your life where you build up in all aspects! Becoming independent, understanding self, making lifelong friends and actually living the life free of all worries. Remember your first high fever when your mother wasn't around but your friends were! or that moment when you were heart-broken and you had friends always there to back you up! Or remember that first shot of vodka that made your head spin or that first puff of "Rolled Cigarette" that really made you cough like a thousand times. Remember when a day before exams your roommate turned out to be your savior in disguise. Remember your first quarrel with the warden and your friends by your side… Remember those blissful hostel days which you so wish to live again.
We bring to you 10 most important reasons that made hostel life as the best phase of your life!
1. Hostel life brings out the real chef in you!
The one thing you really miss when you are in the hostel is the magical 'ghar-ka-khana'. The awful mess-ka-khana can actually bring the chef in you alive and you become the saviour for yourself and your mates. Be it 3-am tadke-walli maggie or 'rice with chips' you make up the bizarre combos just to kill the hunger before it kills you.
2. There is someone always there for you (you actually can not help it :P)
Hostel brings with it a huge number of people who share your fun, your joy, your sorrow, your madness. These people become your partner in crimes and in them, you actually find your best mates for life. Anytime you feel low, alone or sad there is someone always there for you! Well, to be frank, you can't actually help it. Because they are there… they are always there!
3. You become a pro at pulling all-nighters (All hail to group studies!)
Completing the syllabus in one night? Not a big task if you live in hostel! Staying up all night is not a big deal if everyone else is wide awake with you. Group studies are a relieving act that actually helps you pass your exams!
4. Hostel life can actually train you to be an active ninja (Sneaking in after the time limit)
Living in hostel makes you a pro at many things and sneaking in quietly being one of them. You have aced at techniques of slipping in after the permitted hours and not to forget, the list of excuses you have ready, just in case you get caught! (ranging from stomach ache to heart attack you have it all on your list) 😀
5. You don't need a thousand alarms to wake up! Just a yelling roomie would suffice!!
Hostel life makes you an adjusting human, where waking up with alarm is a myth because you are woken up way before your alarm rings by your yelling roomie who is upset with you sleeping for no reason at all!! (WHY DON'T YOU HAVE A CLASS TODAY! THAT'S SO UNFAIR!!)
6. There is no such word as 'BAD WORD'. You swear just out of love! (Swearing is a bad thing? Really?)
Leave all ethics behind before entering the gates of hostel life. Hostel life teaches you a lot of things and one among them is the swear words! Swearing is oh-so-casual that one can not actually differentiate between a swear word and a name! 😛 (arey ye to humara pyaar hai.. :P)
7. You become a whole package of a family for your mates!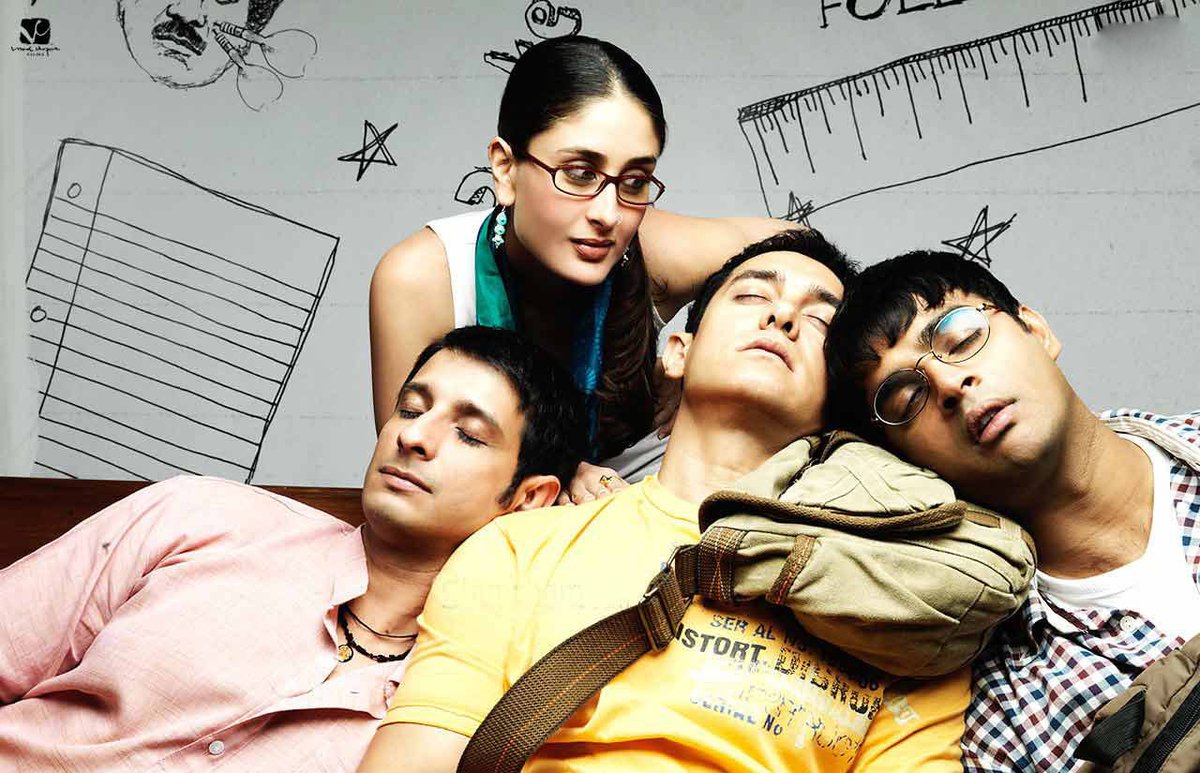 In the hostels, everyone exists in a state of interdependency, where you play the role of a mother when your friend is not well and become a father when that stupid is broke! Hostel life gives you a sense of responsibility and makes you feel all grown up! Making you a whole package!!
8. No birthdays are complete without some 'G-P-L' and 'cake-holi' moments!
Birthdays become the best of all memories if you spend them in your hostel! Birthday celebrations have some unsaid patterns they all begin decently with cake cutting followed by the deadly cake holi- a special cake just for that session! and then comes the major G-P-L session where all of your lovely mates turn to kick you in the ass just for the fun of it! (Tu paida kaise ho gya BC!!)
9. You Don't really want anybody to know about your crush! ( they become bhabhi/jiju for all of your hostellers)
That's just a big NO-NO. Because if they come to know about it you are doomed. Suddenly all of your hostelmates turn into your big joint family and your crush becomes their one and only Bhabhi/Jiju!! Believe me it's not the best feeling!
10. Here Chai-sutta break becomes your life!
Stressed- chai piyega? Happy-chai piyega? Angry-chai piyega? Marr raha hai- chai piyega? Chai becomes the sole reason for your existence in the hostel! Be it a celebration or you have exams the next day one thing that helps you out is the chai-sutta break!! Hostel life makes it easier for you to overcome your stressors and enjoy your resources with chai!!
Hostel life builds you up from within. Apart from the fun part it actually molds you as a grown-up human! leaving you with a bundle of memories and stomach hurting laughter moments it makes up for the most beautiful phase of your life. 🙂